Donating eggs is a voluntary act of women who decide to help other women becoming mothers, but there are so many doubts about the egg donation process.
What does it consist of? Will it hurt me? Can I have children after that? How long does it take the treatment? We are going to answer the main questions that may occur before you become an egg donor.
Egg Donor's most frequently asked questions
Who can donate?
If you are between 18 and 34 years old and you both physical and psychic health you can become a donor.
What is the treatment of egg donation?
After the first personal interview with our medical team and after you sign the papers, we are going to do some medical tests just to confirm that you are in perfect health and you don't have any risk, since in IVI Egg Donor Clinic we care about your health first.
The free tests would be:
Karyotype
Genetic analysis
Blood test
Ultrasound
Gynaecological exploration
After that, when we have the results of all of your exams, it would come the ovarian stimulation. It consists in a simple hormonal injectable treatment that lasts between 10 and 12 days.
Once those days are over you would come to IVI Egg Donor Clinic where we would do the follicular puncture. It is a simple intervention where we extract the oocytes. It takes 20 minutes, and it is done under a small sedation. After 2 or 3 hours, when our medical team confirms that everything is alright the donor can do her daily routine.
And after all the treatment, the IVI Egg Donor medical team will do a follow up to know how are you and everything went great.
Do I have any risk if I donate eggs?
There are practically no risks. The process is simple, it is personalised, and we monitor the donor to minimize any risk.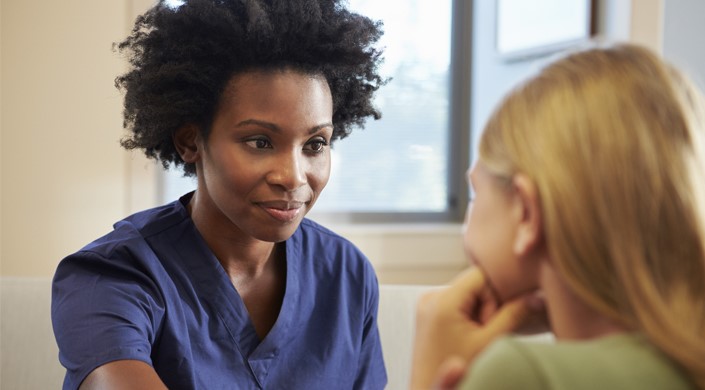 If I donate eggs can I have children in the future?
Of course, you can. Donating eggs doesn't affect your fertility. It does not mean a loss of egg or it accelerates the loss of eggs. A woman is born with 500.000 and 1.000.000 of eggs that are going to die over time and when she menstruates.
In every normal cycle a lot of eggs start to grow but at the end only one will reach the sufficient size to ovulate. With the treatment that the donors receive, it accelerates the suitable size to mature without sacrificing the total number of eggs of a woman.
How long does it take the entire process?
It's about 45 days since we do the first interview to the puncture. During that time we do some exams and some medical inspections.
In what cases will my eggs help?
By donating your eggs you will be helping:
Women whose ovaries do not function due to the age or by any disease.
Women who suffer from a genetic disease
Women who do not respond to fertility treatments because their eggs do not have enough quality to be able to gestate.
Can I maintain sexual relations during the egg donation treatment?
During the ovary stimulation until the next menstruation and after the follicular puncture it isn't recommended having sexual relations, because of the risk of multiple gestation, and also because of the risk of ovarian torsion.
Can I donate if I take hormonal contraceptives?
It's not a contraindication to take hormonal contraceptives, but you can't take it during the treatment cycle.
Do you still have doubts? Remember that we will be happy to solve all of your questions in our IVI Egg Donor Clinic or visit our FAQs section.